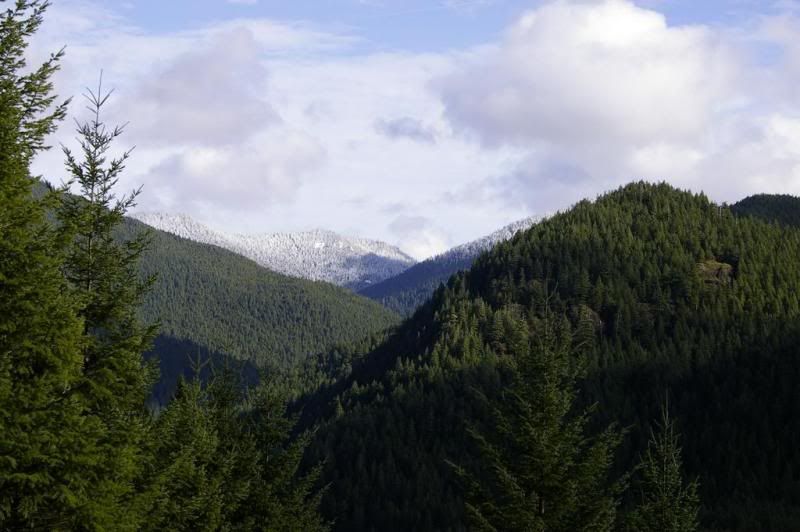 "Knowledge is awareness, and to it are many paths, not all of them paved with logic. But sometimes one is guided through the maze by intuition. One is led by something felt on the wind, something seen in the stars, something that calls from the wastelands to the spirit."
- Louis L'Amour
I have to believe that is the way of things. How else could I come to such a place; a hidden, almost secret place known to only a few, but established and loved over the decades by those whose courage has been echoed in many lands, throughout the many ages of mankind?
During my short stay in the fall of '89 I didn't have much difficulty saying "yes" to the offered job. If I had arrived earlier I may have been able to stay the winter, but to spend a winter at Jawbone a supply of 6 months food and firewood must be in place. There have been winters here with 20' of snow (call it the "winter of Indian Billy", more on this to come) and winters with no snow. To survive in safety, adequate preparation is an absolute that cannot be compromised.
So after a few weeks of hanging out in Jawbone, eating good food, sharing good company, catching the last of the sun on the cold swimming holes, that fall I returned to the sunny climes of coastal central California. I spent my days camping and fishing at Perfix beach or hiking the canyons in the Sierra Madre mountains of the Los Padres National Forest or visiting Muhu Tasen, hiking and doing sweatlodge. I even managed to get in a couple of
Teepee meetings
run by my brother Ken.
(Note: at this point in my writing a lot of people will only have first names until I can verify they don't mind my using their full names)
I was even able to do a bit of travelling with a band of drummers around the area that ended up with us drumming at the
Earth Day
celebration at Allan Hancock College. I considered my inclusion as a drummer an honor... but such was the graciousness of my (inter)tribal family. They understood that we all may come to realize our native selves and they warmly shared their homes and ceremonies. In fact, I came to understand - in indigenous terms - just how
lost
I was. I'm Scandinavian. A Swede/Finn/Norwegian (although Grampa Semu used to say "there's an Indian in the woodpile somewhere..."). The central coast of California is a long way from Scandinavia... so I was not just thousands of miles from the resting place of my ancestors' bones but several generations away from the intimate, symbiotic relationship with nature of indigenous peoples. The return "home" will be a journey many,
many
generations long. The move to Opal Creek is a major step for me on that journey of generations...
So... in the first part of May 1990 I loaded up my old 1963 ugly school-bus-yellow 1/2 ton Ford pickup with
all
my worldly belongings and headed north towards Oregon and Jawbone Flats. Near Sacramento I lost second gear (only 2 gears left!), the truck essentially over loaded, its nose higher than its rear but I labored on.
My first, and really one of the greatest, lasting impressions in Oregon happens on I-5 somewhere between Ashland and Medford. As I'm driving along at about 50 or 55, looking like a one-man Beverly Hillbillies episode in my beat up pick-em-up, a state police car pulls along side in the fast lane and both officers in the cruiser look over at me, laugh and pull away, shaking their heads... Welcome to Oregon...
hippie
...
Next stop, Opal Creek.